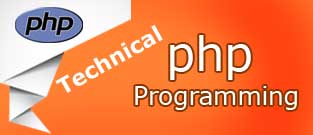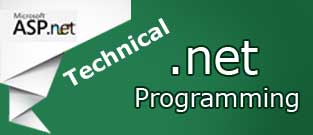 Student's Success Stories

At first I want to give my heart felt thanks to Vehement Technologies Pvt Ltd. & mentor, for providing such a great platform in PHP domain where they are providing an Internship
I have passed BCA last year and was looking for a job.But I was not getting through any such job as I didn't have any live project experience. Then I searched on internet for

Hi,I am Arunangshu from Medinipur.I have done my B.tech and on my last semester of M.Tech I got to know about the Vehement Technologies Pvt Ltd. and their Internship.I always
Query? Question? Confusions?
Student's Success Stories

Sayan
At first I want to give my heart felt thanks to Vehement Technologies Pvt Ltd. & mentor, for providing such a great platform in PHP domain where they are providing an Internship in Live project along with a job in their own Company. Because getting into a good job being a fresher is quite tough in these days but the Vehement Technologies is offering an Internship for fresher candidates where they would work on a live project with their existing client for 3months and then work as a PHP Developer. So that's why after completing the 3months training now I am working here as a PHP Developer.

So thanks to entire team of Vehement Technologies Pvt Ltd..
Ananda
I have passed BCA last year and was looking for a job.But I was not getting through any such job as I didn't have any live project experience. Then I searched on internet for the PHP training and I came to know about Vehement Technologies where they were hiring freshers through the Internship with live project in CakePHP framework. So I enrolled for the PHP Internship with Vehement Technologies Pvt Ltd. as I knew the market of PHP in Kolkata is very good. And after completion of 3months Internship I got placed here as a PHP Developer.

Thanks to all the seniors developers who has guided us through all the projects…

Arunangshu
Hi,I am Arunangshu from Medinipur.I have done my B.tech and on my last semester of M.Tech I got to know about the Vehement Technologies Pvt Ltd. and their Internship.I always had a great interest in web and programming.Because I know that market of PHP in Kolkata is very good so I got enrolled here and after 3months even though I haven't completed my M.Tech at that point of time I got a job as a Web Developer in Vehement Technologies Pvt Ltd. I am very thankfull to all the mentors for their guidence and supervision and many many thanks for making such a great concept.

The difference between Vehement Technologies and other Training Institutes lies in their Industry belongings.As Vehement Technologies itself an IT Company so they know the market scenario and accordingly they guide the fresher candidates so that we also can update ourselves as per the market.